Něco málo o hře Jurassic World Evolution, tato hra hodně nadchne až na tu hrozně vysokou cenu, co si myslím, že je přehnané na to že hra má pouze 4 GB. Ale zpět přímo ke hře, Na začátku se ocitnete na prvním ostrově, který postupně plněním hlavních úkolů se vám budou otevírat další možnosti rozšíření na další ostrovy. Nejlepší si postavit první ohradu a rozdělit ji na dvě části aby jste oddělili dravce za býložravce, pokud by jste to neudělali asi by z býložravých jedinců moc nezůstalo. Důležité je co nejvíce natáhnout lidi do vašeho parku. I ve filmu a snu Johna Hemonda je sen vybudovat co největší park s nejvíce zvířaty, pro tyto účely je nutné putovat vrtulníkem po celém světě a sbírat fosílie prehistorických ještěrů a ty pak ve výzkumné laboratoři extrahovat a vytvořit 100% DNA zvířete.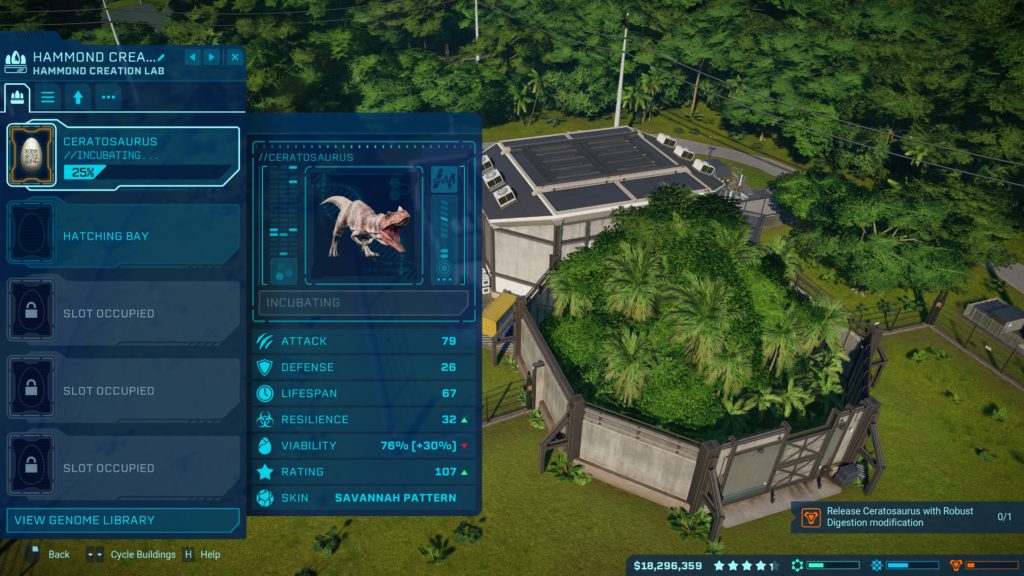 Nezapomeňte že i dinosaurus se může pěkně naštvat a to když budete si hrát genetikou a z klidného zvířete vyrobíte predátora a to i u býložravců. Pak se jedinec neštve začne útočit na ostatní zvířata a pak i zaútočí na křehký plot o 10 kV a začne požírat návštěvníky.
"Každý park mě někdy poruchu, podívejte se na takový Disneyland …"

… "Jenže když se Disneylandu porouchají piráti nezačnou požírat návštěvníky."
A zde je nutné dbát na bezpečnost a dostatek klientely ve vašem parku. Hru musím pochválit pro krásnou hudbu jako doprovod a dabing známých herců, kteří v Jusrkém Parku hráli v devadesátých letech. Grafické zpracování hry a zvukové efekty dodávají naprostou šťávu, které vás nenechají hru vypnout.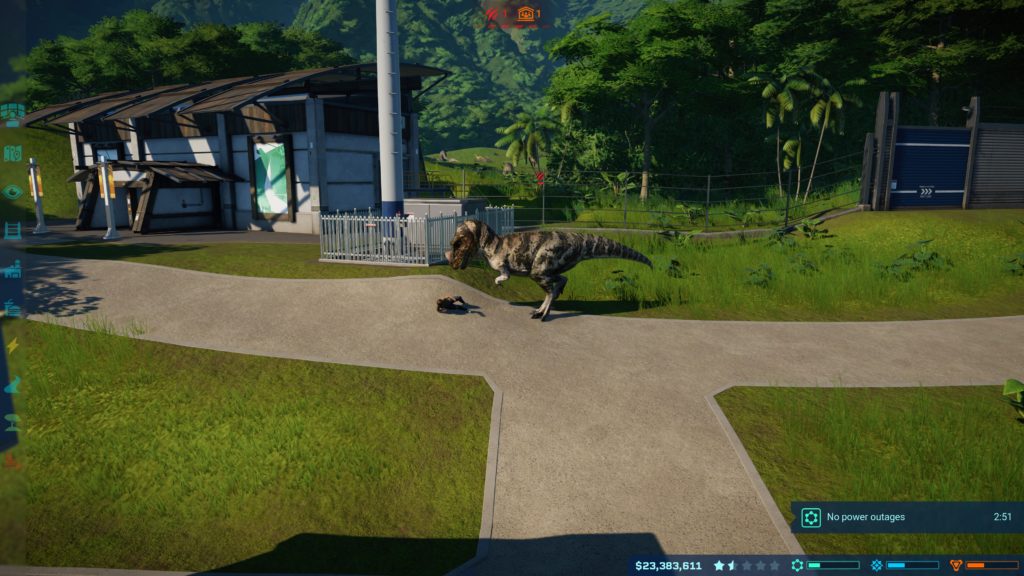 Grafika - 8.3
Hratelnost - 7.4